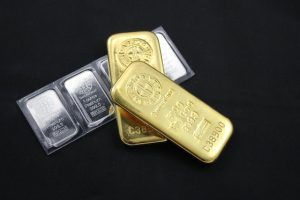 A successful investment in physical gold or silver involves having some knowledge before getting started. Here are the most important points that you should know before buying, especially if it is the first acquisition.
Preparing for your investment in gold and silver
Terms of purchase
Transactions in precious metals are only authorized for adults, upon presentation of their identity card.
Payment is made only by check, bank transfer, or credit card; cash payments are prohibited by law for any purchase or sale of precious metals, to combat money laundering.
The delivery of investment gold purchased from a professional can be made freely, according to the conditions of the seller. However, the purchase of gold abroad (or on a web platform located abroad), and its transfer are subject to customs conditions.
Storage
From the moment your decision to purchase precious metals is made, the question of their storage arises. At equal value, the storage of silver metal requires a little more space than gold, the latter being a denser metal. To the eye, a silver ingot of 100 grams will therefore be larger than a gold ingot of the same weight: the silver one will therefore take up more space. Something to consider before buying!
Solutions exist depending on the volume to be stored.
The home safe: this option is the most common among individuals. It may be suitable for an investment of less than 5000€, bearing in mind that burglaries can occur at any time. You will also have to take care to declare to your insurance the goods hosted, otherwise, you will not be able to claim compensation. Some insurance companies also require the use of sealed safes, the cost of which is not negligible.
The safe in a bank: it is a simple solution to set up; your valuables are protected from burglary or damage, but they are not safe from bank failure or confiscation. Fewer and fewer banks can keep physical gold because the creation and maintenance of safe deposit boxes represent a significant cost for banking establishments. Storage costs are therefore generally high. The last drawback, banks can take up to several days to provide access to a safe, which is not practical for making a sale quickly by taking advantage of a gold price at its highest.
Precious metal prices fluctuate
Despite significant variations, the prices of precious metals are appreciating upwards. The ounce of gold has increased by 430% in 20 years, going from €310 in 2000 to more than €1,600 in 2021. Over the same period, silver has increased by 355%.
However, investing in silver presents a real challenge in the short term, as silver is a more volatile asset than gold. This volatility is due to the strong increase in demand for silver from the industrial sector in recent years; Added to this are the demand from the jewelry sector and the smaller demand from investment in metals, while silver deposits are depleting.
Because it duplicates industrial and precious metals, the price of silver is therefore strongly impacted when the economy and industry are doing well but is just as much so when the economy slows down. Buying at an inopportune time can lead to negative short-term repercussions or a low return on investment.
Gold appreciates over the long term
Physical gold is an asset to consider over the long term to fully benefit from its qualities. In a hyperinflationary environment, stock markets fall and bonds lose value. This configuration benefits gold thanks to its countercyclical functioning and helps to smooth losses in a diversified portfolio.
Investing in physical gold is therefore an excellent way to protect your savings against the instability linked to uncertainties about the future. However, as said before, it appreciates over the long term. It is therefore ideally necessary to ensure that the sums invested can be invested over time, and should not be released quickly. The idea is to keep your physical gold for the exceptional situations you may have to face, by selling urgently.
Taxes on the resale of investment coins and bullion
Investment gold benefits from appropriate taxation: the purchase of physical gold is exempt from VAT, and taxes are levied on resale. On the other hand, VAT must be paid for the purchase of investment silver.
There are two resale tax regimes.
Taxation under the capital gains regime
To benefit from this tax on the capital gain, gold coins and ingots must always be sealed intact: you must present your purchase invoice in your name (or any element making it possible to link the ownership of the gold to you: donation document…), and the number of the seal must correspond to that of the invoice.
If the resale takes place during the first two years of ownership, the seller must pay a tax of 36.2% on the realized capital gain, including 19% tax and 17.2% charges. social.
From the third year of ownership, you benefit from an annual allowance of 5%.
After 22 years, physical gold or silver is completely exempt from capital gains tax. The reseller must however prove that he is indeed the owner by presenting proof of nominative ownership; this document can be a purchase invoice or a notarial deed if the property was acquired following an inheritance or a donation; the traceability documents, serial number of the ingot or part under seal, must be attached.
Flat rate tax on precious metals
The flat-rate tax on precious metals does not take into account the existence of a capital gain or a loss: in both cases, the tax authorities levy a flat-rate tax of 11% on the amount of the sale, to which is added 0.5% of CRDS. In addition, there is no proof to provide.